Child Development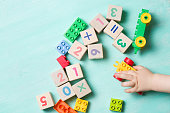 Why should you choose Child Development
The Level 2 Technical Award in Child Development and Care provides learners with the opportunity to gain a vocational qualification that gives a basic introduction to the sector. It has been designed to meet the needs of learners from the age of 14 years. It includes the knowledge and understanding of child development and well-being necessary for working with children in a variety of settings. It is aimed at a range of learners who wish to be introduced to childcare and development of children aged 0-5 years. It also gives learners an insight into their preferred learning styles and assists in developing their ability to study.
Career Options
Here are a few examples of jobs available to graduates with a bachelor's in child development:
Child Life Specialist.
Special Education Co-Ordinator.
Parent Educator.
Early Years Educator.
Early Childhood Education Consultant.
Early Childhood Education Regulator.
Social Worker.
What else could you get out of Child Development?
Learners will be able to progress to further relevant level 2 programmes of study or level 3 programmes of study including those from our Early Years Educator suite. Learners may also progress to an Apprenticeship route in early years or child care at either level 2 or level 3.
How is the course assessed?
This qualification consists of 3 units:
Unit 1 and unit 2 graded A*– D, assessed by an externally set, internally marked assessment task. Mandatory assessments for each unit will be subject to internal and external quality assurance.
• Unit 3 graded A*-D, assessed by an externally set and externally marked synoptic scenario based short answer examination (component TACDC).
Attitudes to Learning
Do you enjoy reading people and figuring out what makes them tick? Do your friends often come to you for help with their problems? You like to find solutions after thoroughly diagnosing situations. You're naturally observant and analytical, which will serve you well in a child development career. Not all children learn at the same speed—some will need extra help in certain areas that others won't. As an early childhood educator, it's your job to notice when a child may need require some extra attention.